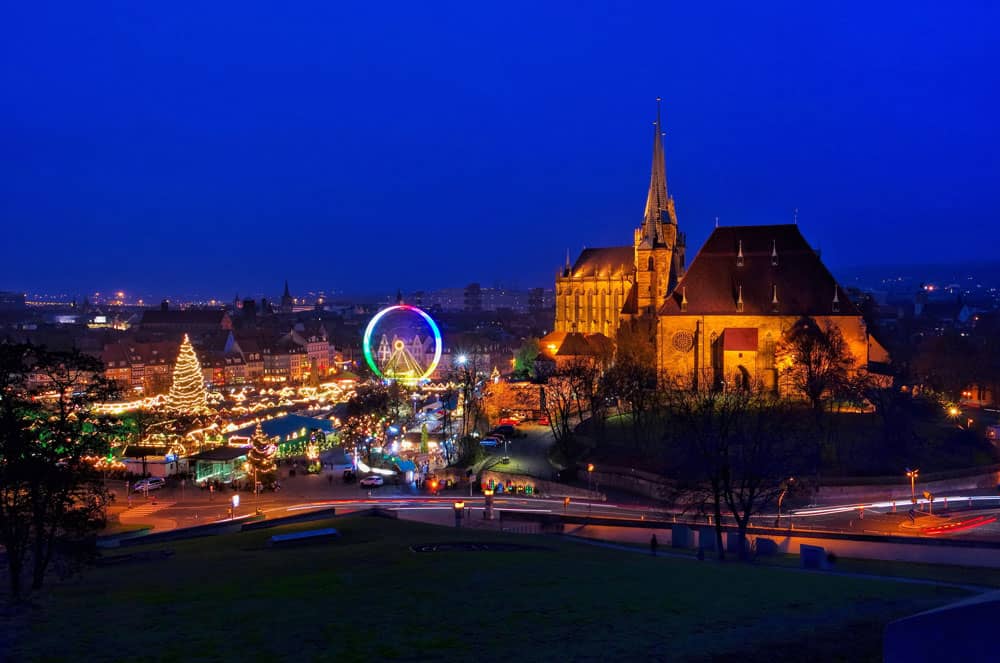 This is our exclusive tour to German Christmas Markets and Castles.
Imagine a week exploring the Christmas Markets of Germany, German Castles and experience cooking classes, visit a Chocolate Museum and more!
You won't find this tour anywhere else as this is an exclusive tour from InterlineTravel.com.
Included
2 Nts at the 3 star Moxy Berlin Ostbahnhof in Berlin with breakfast daily.
2 Nts at the 4 star Pullman Dresden Newa in Dresden with breakfast daily.
1 Nt at the 4 star Park Plaza Nuremberg in Nuremberg with breakfast.
2 Nts at the 4 star Pullman Munich in Munich with breakfast daily.
Admissions to museums and sights as listed below.
Meals as listed below.
Local guide the entire time
Transportation each day as outlined below.
Not included are – Entrances, services and local guides except as mentioned and porterage. Gratuities for coach drivers, tour director and local guides are not included in the tour price.
The form of catering in the hotel and other services may differ from our offer/confirmation due to Covid-19 regulations. Changes in the access and visiting regulations for historical sites and museums , for example, are possible based on the current ordinances in force.
Our amazing itinerary is:
Dec. 6, 2023 – Arrival in

Berlin airport and transfer to hotel. Welcome dinner

–

Upon arrival at the airport, transfer by coach to your hotel. Our bus will depart the Berlin Brandenburg Airport (BER) at 1pm for the 45 minute ride to the hotel. In the evening, discover the local cuisine and traditional music with a 3 course dinner in a local restaurant accompanied. Drinks not included. Gratuities for coach drivers are not included in the price. Suggested gratuity for a half day local guide is €2-3 per person.

Dec. 7, 2023 – Explore the Berlin Christmas Market – Enjoy a day exploring Berlin and the Berlin Christmas Market.
Dec. 8, 2023 – Dresden with a stop in Leipzig

 

– Today you'll head for Dresden with a stop in Leipzig. Explore the Leipzig Christmas market, one of the largest in Germany, dates all the way back to 1458 and is set in its historical city centre. With more than 250 stalls is especially renowned for its culinary and musical delights. You also will have admission to Thomaskirche, where Bach worked as a Kapellmeister, a conductor, and his remains are now buried. Then we are off to Dresden where we over night for 2 nights at the Pullman Dresden Newa Hotel. Tonight enjoy a 3 course dinner
Dec. 9, 2023 –

Tour Dresden, Chocolate Tour and Tasting and the Dresden Christmas Market

 – Today we have  walking tour of Dresden. A local guide will show you the Frauenkirche, the colossal 'Procession of the Dukes' mosaic, the cathedral, Semper Opera House and Zwinger Palace. You'll also learn about the traditional German Christmas Pyramids. Gratuities for guide not included. Then we visit the Dresden Chocolate Museum for a tour and tasting and you will get a souvenir box of chocolates. The rest of the day you are on your own to explore the Dresden Christmas Markets. The market takes pride in its giant candle pyramid, which stands at 14 metres tall, making it the world's tallest.
Dec. 10, 2023 –

Travel to Nuremberg

 

– Today we head for Nuremburg. Once you check into your hotel you are free to explore the Nuremburg Christkindlmarkt where stalls are donned in traditional red and white cloth.
Dec. 11, 2023 – Travel to Munich with a stop at the Neuburg Castle

 

– Today we head for Munich. On the way to Munich stop at the fascinating town of Rothenburg ob-der-Tauber, one of the best-preserved medieval towns in all of Europe and home to a famed Christmas Shop. And visit Neuburg Castle. Neuburg Castle on the banks of the Danube was once the residence of the principality of Pfalz-Neuburg, Founded in 1505, this impressive palace complex has four wings enclosing an arcaded courtyard. Check into the Pullman Munich Hotel where you will enjoy a 3 course dinner the first night.
Dec. 12, 2023 –

Munich at Leisure

– Today you have admission to Nymphenburg Palace Including Porcelain Museum, Marstallmuseum and Gardens! Then we have a cooking class. Pastry or Bavarian themed, approximately 3.5 hrs. Then that evening you have time to explore the Munich Christmas Markets.
Dec. 13, 2023 – Depart for Home – After breakfast, transfer by coach to the Munich airport for your return flight home with a head full of memories and new friends. Our bus will depart at 8am for the 30 minute ride to the Munich airport.
Tipping and Gratuity guide:
Suggested gratuity for an airport transfer driver is €1-2 per person
Suggested gratuity for a full day coach driver is €2-4 per person.
Suggested gratuity for a full day local guide is €4-6 per person.
Cost – This will vary based on how many people sign up. But here is the breakdown. Rates are per person based on double occupancy.
We offer two prices on this tour, one for the public and one for interliners. Interliners for this tour are airline employee or spouse, airline retiree or spouse, parent or parent-in-law of the airline employee and anyone traveling with them.
For the public, the price is
15 to 19 guests –

$2,799pp

20 to 24 guests –

$2,599pp

25 to 30 guests –

$2,499pp

30 to 34 guests –

$2,299pp

35 to 39 guests –

$2,199pp

Single supplement – add $719

– Limited to 3 single room, first book, first get. Waitlist after that.
Our exclusive price for interliners is below – (you need to be a member of our website and logged in to see the pricing.
[Content protected for Members of InterlineTravel.com only, Sign up and join today! No Charge!]
We have a 15 person minimum to make the tour go. If you sign up at the higher price and we get more people, you will end up paying what the final price for the tour ends up. For example, you sign up when we only have 20 people signed up, the cost is the higher price shown. But if we end up with over 30 or more going the price drops and that price based on how many are booked would be the final price you would pay.
Yes you can bring friends with you and parents and in-laws of employees can book into this also and go at the same rate as you do as the interliner. We want to fill the group to 30+ to get the rate down. If we get an overwhelming response we will go to our operator and see about adding a 2nd or 3rd section if needed which may require we place the other groups in a different hotel if the one we have here is full or unable to add rooms we need. Otherwise once we hit 40 we will have a waitlist in case of cancellations.
Deposit is $500pp at the time of booking.
Final Payment is due on Aug. 25, 2023.
No penalty if you cancel prior to or on Aug. 25, 2023.
Full penalty if cancelled after Aug. 25, 2023.
We strongly suggest you take out travel insurance to cover you for cancellation or medical issues while on the trip. Ask our agent for that info or click here to purchase it.
If we are unable to operate the tour due to Covid restrictions. then everyone booked will get a full refund to their credit card they paid with.
To book, contact InterlineTravel.com at 800 766-2911 and any agent can take your info and payment. We need your full legal name to book and your billing address for your credit card. The charge will come from Dynamic Travel on your credit card bill.